Your app needs a Knowledge-Base
A good knowledge base keeps your customers happy. Get to answer their questions before they even have to ask!
Many businesses rely on external services to run their KB. Such solutions are moving up-market and becoming increasingly more expensive.
An alternative is hosting popular Open Source solutions yourself. This subtracts time and resources from what's most important: building your product.
With prodcontent you'll get:
a streamlined and lean headless Knowledge-Base
ready-to-use UI headless components to fetch your guides and how-tos
an easy way to serve your Knowledge Base directly from your main app domain
a simple way to style your KB according to your app's design
A top-notch writing experience
Don't compromise on your writing experience. We recreated a Ghost™-like editor to allow you full control when creating your guides and how-tos.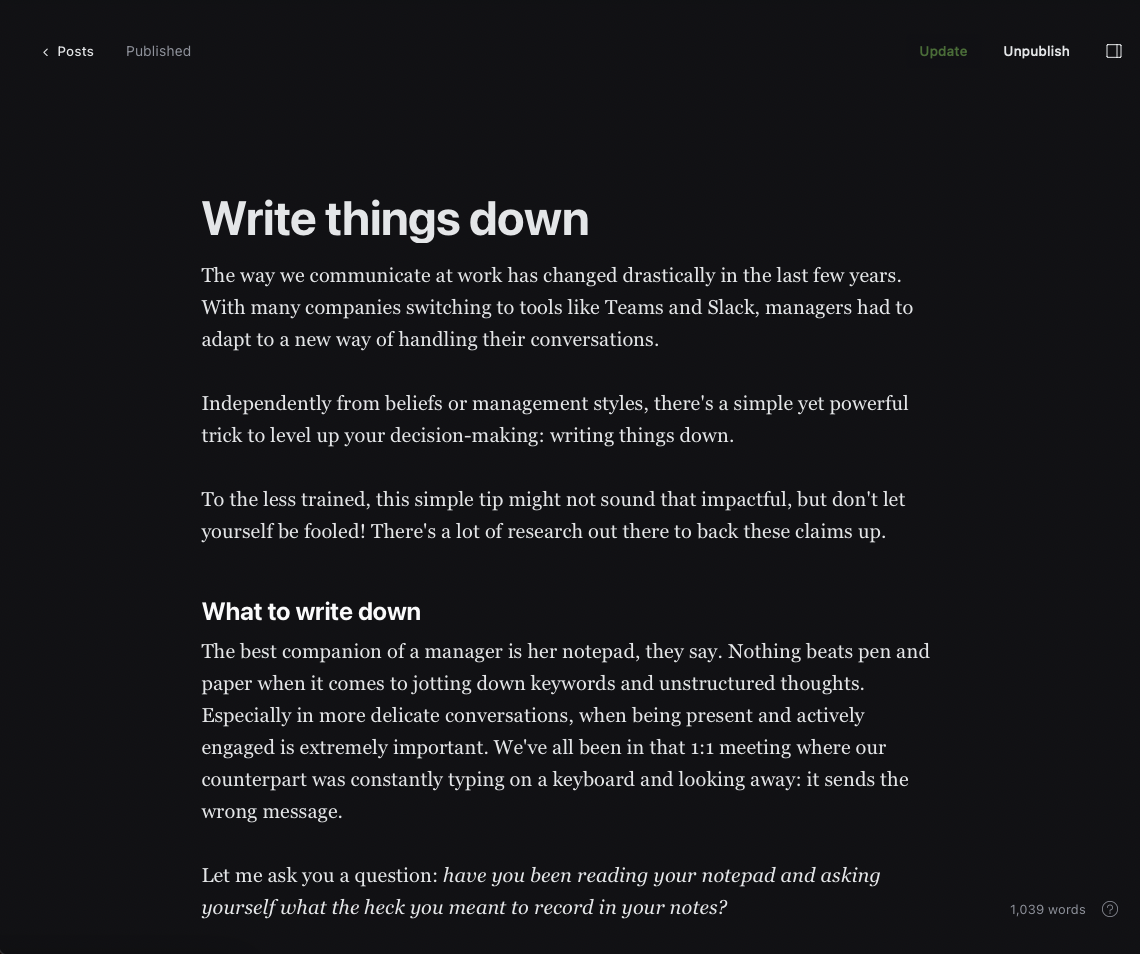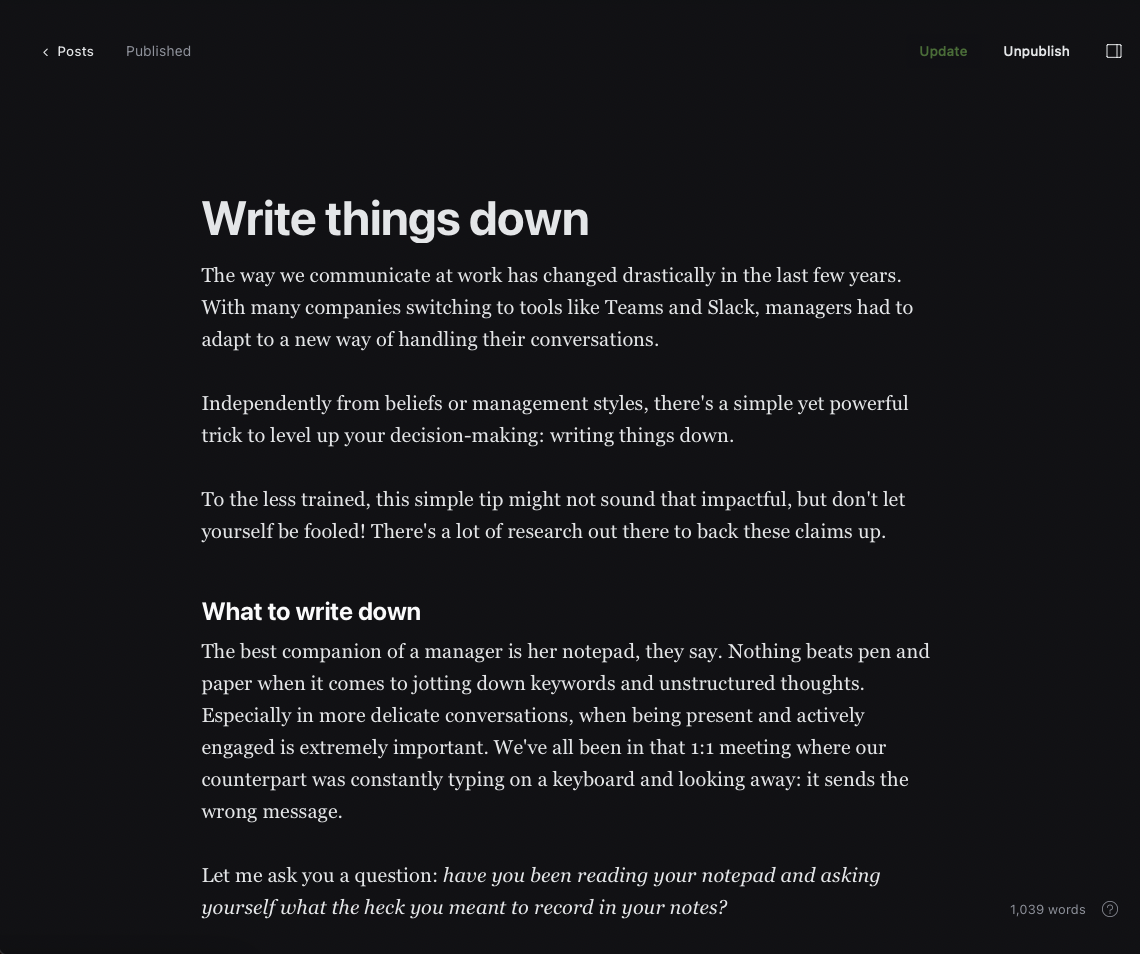 Gets the job done
A streamlined headless KB equipped with only what you need to get the job done. Lean and essential by choice, so that you can get started right away.
manage articles and authors
edit all the SEO fields you need
(nested) categories and tags
powerful omni-search
Get started
See pricing
What are you waiting for?