Keep your customers in the loop
Add a changelog to your product and share every update you can. They'll love it, we promise.
An alternative is hosting popular Open Source solutions yourself. This subtracts time and resources from what's most important: building your product.
With prodcontent you'll get:
a streamlined headless Changelog
ready-to-style UI components to integrate your changelog directly in your product
an easy way to serve your Changelog directly from your main app domain
a simple way to style your changelog according to your app's design
Optimized for writing
Don't compromise on your writing experience. We recreated a Ghost™-like editor to allow you full control when creating your changelog entries.
Easily insert screencasts and videos in your changelog entries to highlight even more your cool new features.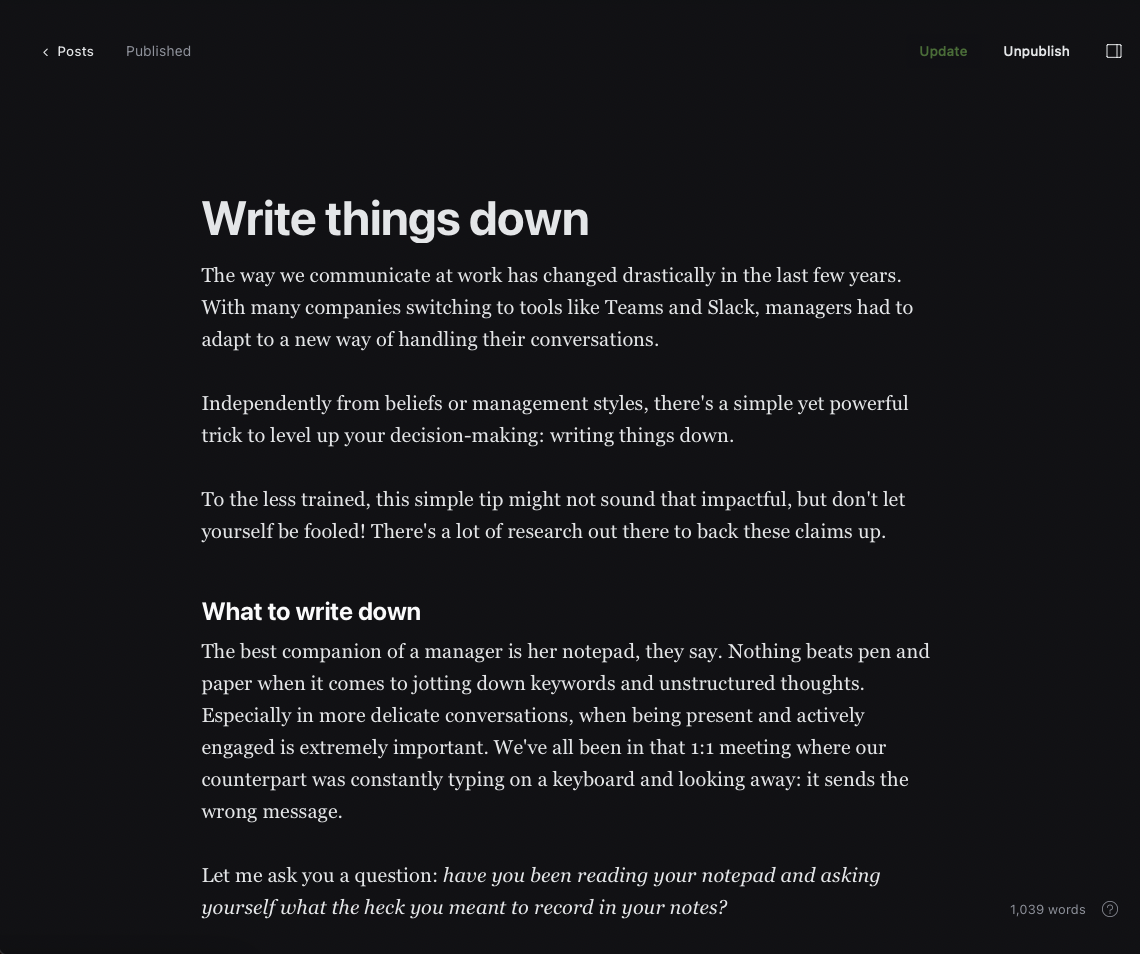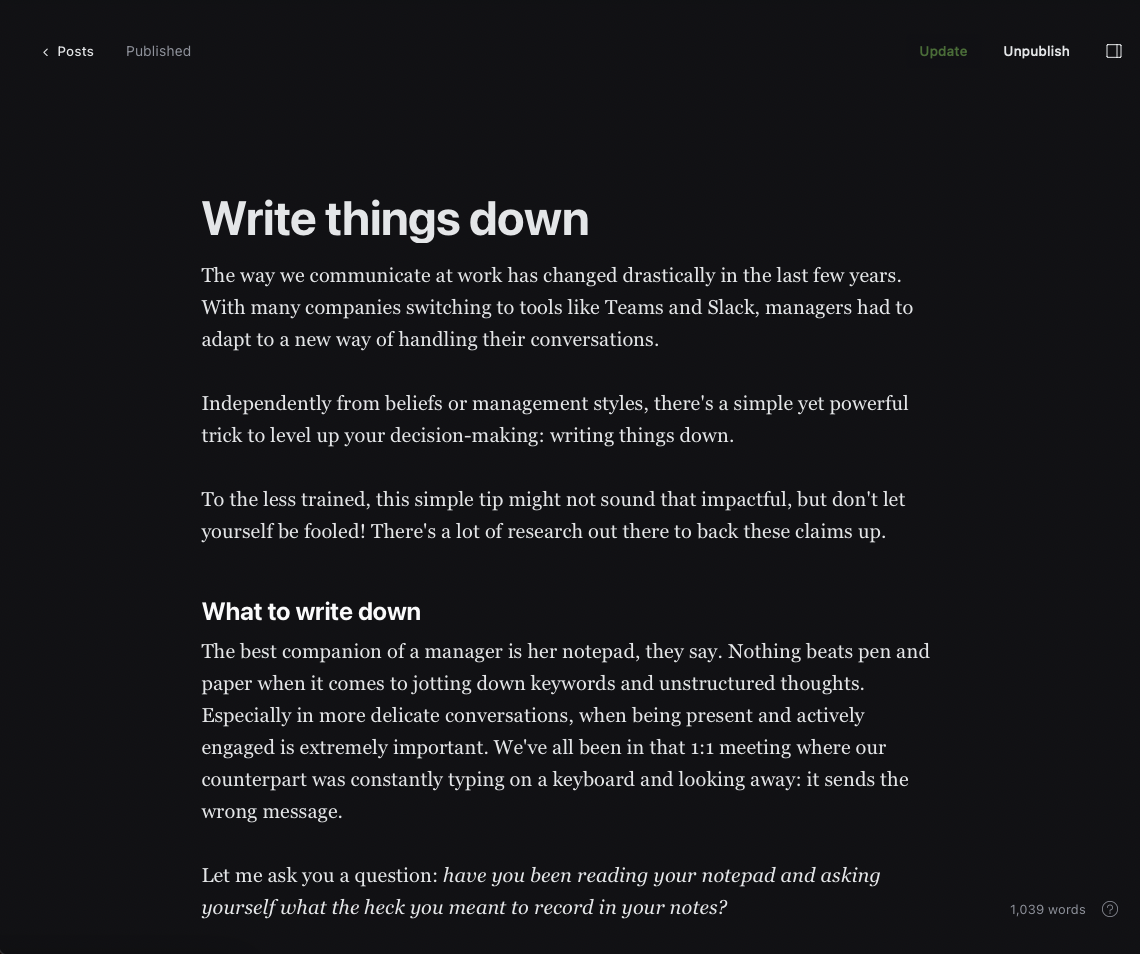 Gets the job done
A streamlined headless Changelog equipped with only what you need to get the job done. Lean and essential by choice, so that you can get started right away.
manage entries and authors
private or public (your choice)
scheduled publishing
tag your entries
Get started
See pricing
What are you waiting for?